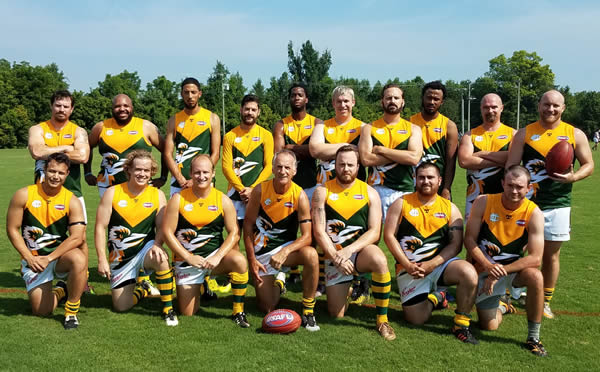 The Atlanta Kookaburras Australian Rules Football Club have been organized now for 20 years. As they continue to grow the main game of Aussie Rules football, the most popular game in Australia and the 3rd highest team sport game in the world, they have also developed a social sports version of the game here in Atlanta called AFLS.
AFLS stands for Australian Football League Social, so in essence it is the same as Australian Rules Football only modified for the Atlanta Social Coed Sport arena.
The Kookaburras successfully introduced the new social game in 2018 after many trial pickup games where they tested rules for effectiveness but most importantly safety of all participants.
The Social Coed Sports lovers in Atlanta now have a great new high scoring, fun, active sport they can play and new players can come down and play for free to try it out.
You can find out more information about the Kookaburras on their website www.atlantafooty.com