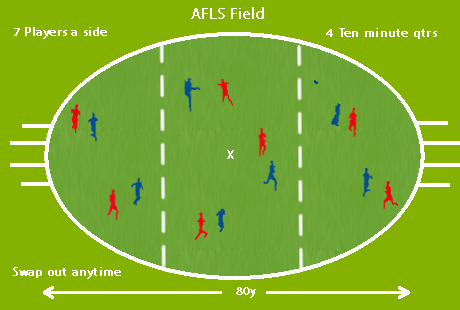 We are pleased to be back at NH Scott Park playing AFLS coed sport beginning March 9th. Two coed games again will be played simultaneously, mainly so we can all socialize together afterwards.
This is out 4th season of this Atlanta coed sport that anyone really can play, players aged from 12 - 62 years have played before. It is a great way to keep fit, have some fun and meet some great new mates.
4 coed teams will be organized on week one and then it will be up to teams to ensure they bring their team back each week. When you sign up you get a free tech T shirt to keep and enjoy drinks during and after the games on us.
New players however can join in at any time and we will ensure we keep all the teams equal in number as best we can, so everyone gets a fair go and the games stay competitive.
So sign up now for some fun social sport in Atlanta for the March 9th kick off of the 2019 Spring AFLS season.